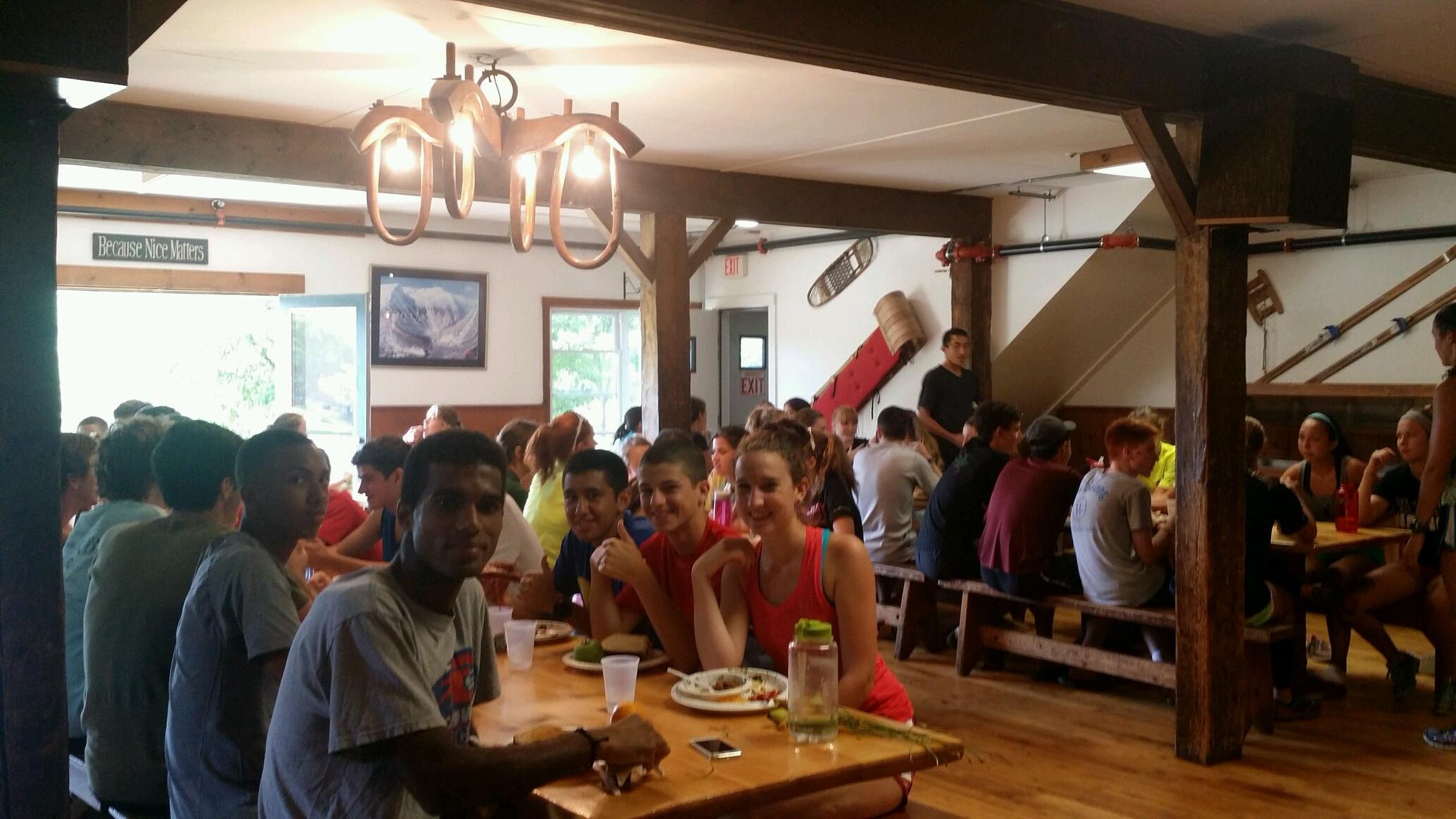 Lunch with Ruben. Photo Credit: Lucia Lansing
The first full day of camp got off to a great start with the optional morning run through the trails in Weisner Woods behind the Round Hearth. After the run, campers enjoyed a great meal of pancakes, bagels, muffins, and other breakfast delectables. The next activity was the highly anticipated Gait Analysis at Top Notch fields. While Coach Flynn worked the camera for the boys' gait, Olympian Ruben Sanca led the girls through a series of dynamic stretches, hip mobility, and hurdle drills. After the girls and guys swapped, the whole group headed back up for the camp favorite lunch of cheese and tomato melts served with chips and cookies. After lunch, Ruben presented a lecture about speed development as well as his journey from a 4:42 high school miler to Olympian.
The campers then prepared for a trip to Foster's watering hole, where the ice cold river water would serve as a suitable ice bath. Feeling refreshed and alleviated from soreness, the runners headed back to camp to hear a presentation by two of our camp counselors. Leah Millar presented on her intern experiences with Puma as well as on her job with Janji, while Keryn Thorvaldsen talked about a great modeling experience she got with New Balance. The purpose of the lecture was to show the campers a glimpse of a few of the many opportunities outside of racing for post-collegiate runners. Another of the camp's counselors, Fran Cusick, then gave a brief talk on tempo runs to prepare the runners for Tuesday's tempo workout. A first class dinner of chicken, mashed potatoes, mixed vegetables, and a salad bar was served to the hungry crowd, after which the annual volleyball and air hockey tournaments got kicked off to a great start to end the night.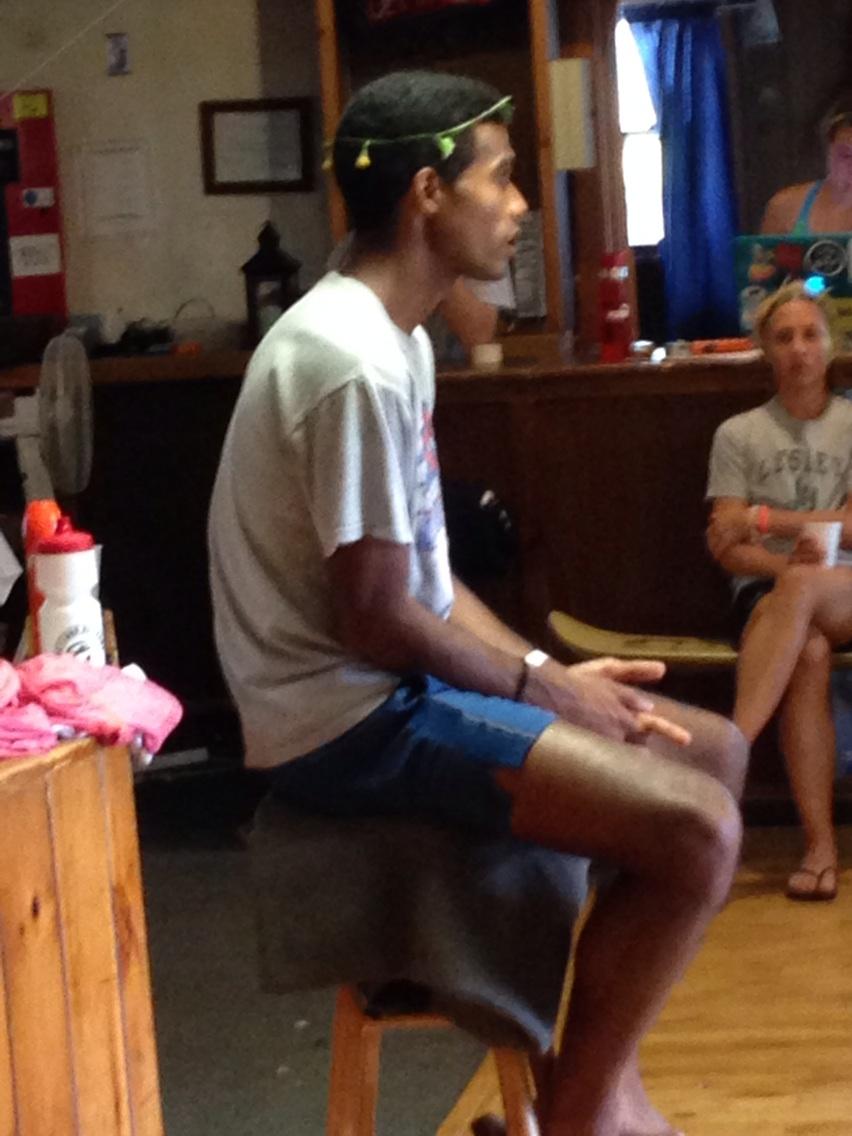 Ruben giving his speech while sporting a flower crown made by one of the campers. Photo Credit: Dan Flynn.