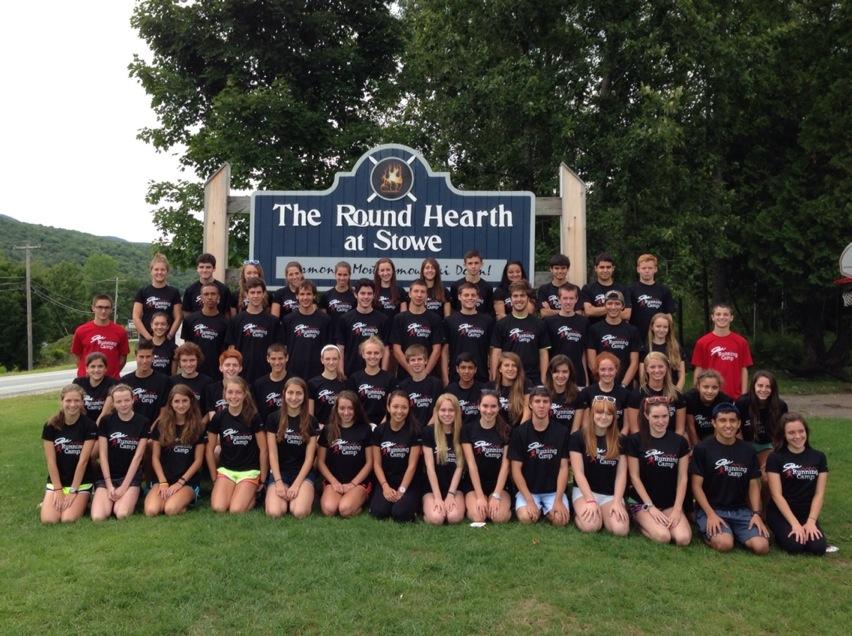 The last day of camp is always a difficult one. Although I think we all look forward in some ways to returning home to friends and family and getting a chance to sleep in our own beds, leaving behind the type of surrogate family that one forges at Stowe Running Camp is a bittersweet experience.
At any rate, the campers awoke a bit tired from the previous day's dance/long run combination, and headed to Stowe High school for our final run as a group. The campers played a modified version of last year's "Hit Your Pace" game; they formed teams and selected a pace they thought they could hit for 1 mile (i.e. 8:30, 7:30, etc.) for just a mile course in the woods. The team that came closest to their pace would win the game.
The winners of the game was the appropriately named "Winners" squad which consisted of Peyton, Lilly, Maddy B., Isabelle J., and Alex. They predicted a time of 8:30 and ran…8:30. Pretty impressive stuff.
The campers got back on the bus for the final time and headed back to the Round Hearth to pack their stuff and get ready to depart. Let's just say it is a miracle all the campers were packed and ready to go in just a mere hour. Camp director Dan Flynn addressed the camp for the last time and talked about how special it is to attend a running camp like Stowe. The counselors handed out some paper plate awards, followed by the annual picture in front of the newly renovated Round Hearth sign on the front lawn. After some tearful goodbyes and many, many pictures, the campers were gone.
Looking back over the week, it's amazing how quickly everyone bonded and became close. We hope to see everyone back next year!
P.S. I know that many of you are curious about your fitness test times as well as your tempo times; we will have that information posted to the blog by Monday night. So make sure to check in! I hope you all had a wonderful time at Stowe, good luck this season!
Blog written by: Eva Fandozzi and Fran Cusick